What You Need to Know About Avista Power Outages
How can I keep track of power outages in my area?
Download the Avista app for real-time information including an outage map and an alert center right on your mobile device. Find the app on the App Store or on Google Play™.
Receive text notifications by texting "REG" to AVISTA (284782). Read our Privacy Policy and Guidelines. Standard messaging and data rates may apply. Text "STOP" at any time to stop receiving texts.
You can also view our outage map online. View map.
Why outages happen, and how we fix them.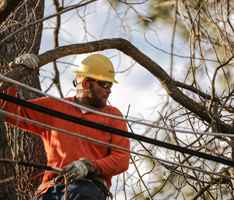 Why Does Power Go Out?
There's the expected scenarios, like weather. But you might be surprised by some others. For example: did you know we schedule outages sometimes?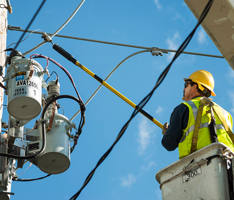 When Will Power Be Restored?