Avista, KREM 2 and Toyota are celebrating our 10th Efficiency Matters Sweepstakes to raise awareness of energy efficiency. And we're giving you a chance to win a new energy-efficient all-wheel-drive Prius from Toyota!
Energy conservation is good for all of us. Using energy wisely can help reduce costs and conserve our natural resources.
For your chance to win, watch any KREM 2 newscast from April 22 to June 2, 2019. Look for Avista's energy-efficiency "Word of the Day" and input it at krem.com to enter. For an extra chance to win, input Avista's Energy-Efficiency Weekly Keyword(s).
Energy-Efficiency Weekly Keyword(s): Furnace Rebate
View complete information and official rules on krem.com.
Invest in energy efficiency and receive incentives
Energy Savings Center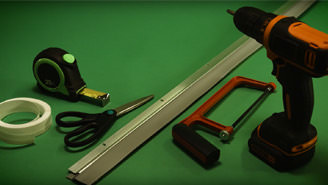 Keep out drafts by installing this easy door sweep yourself.